With 20 years of international logistics experience, coordinating with your overseas move is simple. Once up-top speed, we organise the final stages of your move. From collection with full packing service, transit, customs process to the delivery of your belongings to your new home, we connect Thailand with the world and the world with Thailand.
Relocating your most valuable belongings to Thailand from your residence located halfway around the world is completely possible! 
Regardless of whether you have prior experience with international moves or are a complete novice, you should be aware that a multitude of obstacles can and usually do arise during the relocation process. One of the most challenging aspects is finding a reliable and reasonably priced international moving company in Thailand.
Navigating language barriers, cultural differences, customs regulations, global security requirements, and the constant need to adapt can be daunting. It is wise to seek assistance from a team of professionals who live and breathe the industry day in and day out.
Although there are many companies offering similar services, USP Relocations stands out as one of the few firms that specializes in international door-to-door moves to and from Thailand. We uphold the highest standards while remaining affordable.
Need Help
Please feel free to contact us. We will get back to you with 1-2 business days. Or you can call us now.
USP Relocations (Phuket) is adept at handling international removals in Phuket with ease through the following simple yet effective steps: To ensure that we understand your requirements and preferences thoroughly, we strongly recommend that you complete a Pre-Move Survey at least 4-5 weeks prior to your scheduled move. Our skilled Relocation Consultants will conduct a comprehensive survey of your home, which typically follows these steps:
We will schedule an appointment that suits your convenience.
One of our well-trained Relocation Consultants will meet you at your home at the scheduled time and date.
The survey will take around 45 minutes for a 2-3-bedroom home, but it may take more or less time depending on the size and whether any specialized services are needed.
During the survey, we will assist you in determining and reviewing:
-The total volume of your personal belongings
-The most suitable mode of transportation for your shipment from point A to point B
-Any special services that may be necessary
-Customs regulations for the destination country
Any queries or concerns you may have can be addressed during the survey. However, if you forget to ask anything during the survey, you can always contact your relocation consultant or our CSR team at any time.
Expand to read the rest...
Collapse
Step #2: International Relocation Quotation
Upon the completion of the pre-move survey, our team will promptly commence devising an optimal relocation strategy that is both cost-effective and efficient. Following this, you will be furnished with a comprehensive and easily comprehensible International Relocation Quotation that encapsulates all the aspects of your personalized move.
Step #3: Quote Validation
It's important to carefully review any document or agreement before signing it, including a quotation acceptance form. If you have any doubts or questions about the terms outlined in the quotation, don't hesitate to reach out to the company or individual providing the quotation for clarification.
As stated, the team is available to help address any concerns you may have, so take advantage of their expertise and knowledge to ensure that you fully understand the terms of the quotation. Once you have all the information you need and feel comfortable with the terms, you can sign the acceptance form with confidence.
Step #4: Services Offered and Their Origins
It's great to hear that the packing process will be taken care of by a professional and experienced team. Moving can be a stressful and time-consuming process, so having assistance in packing can alleviate some of that stress.
It's important to make sure that you communicate any special instructions or requests to the packing crew ahead of time so that they can accommodate your needs. Also, make sure that you provide clear instructions on which items need to be packed and which items should not be packed.
While the packing is underway, it's a good opportunity to take some time for yourself and relax. You could use this time to prepare for the move or simply take a break. The packing crew will work efficiently and with care to ensure that your belongings are packed safely and securely.
Once the packing is complete, it's a good idea to do a walkthrough of your home with the packing crew to make sure that everything has been packed and labeled correctly. This will help ensure that the unpacking process at your new home is as smooth as possible.
Expand to read the rest...
Collapse
Step #5: Services Offered and Their Origins
Once your personal belongings are thoroughly and expertly packed, we will move them to a secure storage facility until they are ready to be shipped. You will be notified as soon as your shipment departs and we will maintain communication with you until it reaches its destination.
Step #6: Scope of Services at Destination
Once your shipment reaches the destination, we will deliver and unpack all your personal belongings either immediately or on a mutually agreed-upon day. As the unpacking process is generally quicker than packing, it would require less time.
After the unpacking is done, we will clear any debris, leaving you with only your personal effects to settle in and start making your new place feel like home.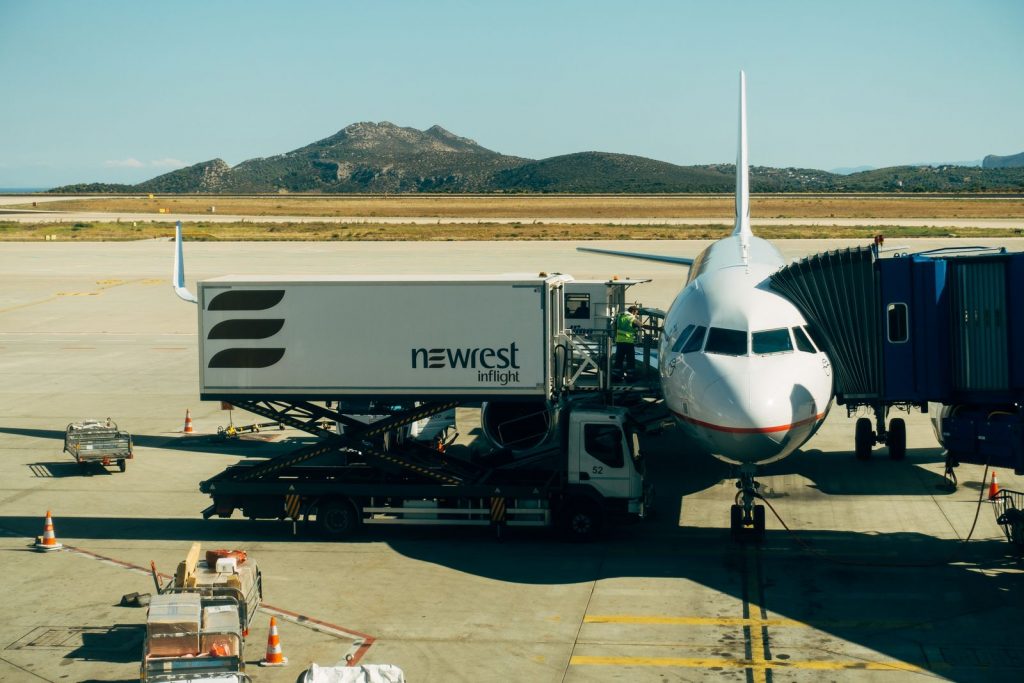 If you have only a small number of boxes containing clothes and other miscellaneous items that require relocation, an air shipment could be the most suitable choice for you. Although air shipments are typically the priciest option, this may not be the case if the total size of your belongings is relatively small. A significant advantage of selecting an air shipment is its swiftness.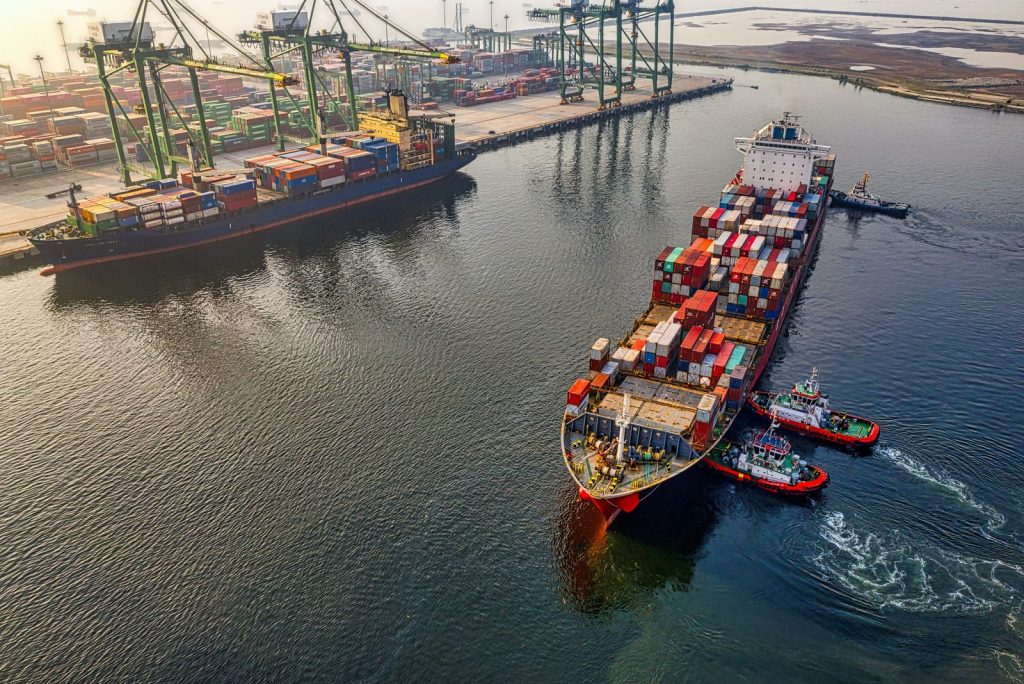 Although sea shipments usually take more time than air shipments, they are the most economical and popular means of transportation selected by clients for international moves in Phuket. Sea shipments offer several options to match your requirements.
LCL (Less than a container load)
If you have just a few boxes and some furniture, you can opt for LCL shipping. LCL stands for Less than a Container Load. This means that your belongings will be packed into a custom wooden box, which will then be placed inside a larger metal container with other LCL shipments.
This triple-layered protection ensures that your items will be well-protected during transit.
FCL (Full container load)
We have containers available in different sizes to accommodate larger homes. The size of the container will depend on the total volume of your personal belongings. Regardless of the size, each container is dedicated solely to you and your belongings. We do not share containers with other customers unless you request a shared shipment with a friend, which we are happy to accommodate.
For a 1-2 bedroom home with a fair number of items and furniture, we typically use a 20 ft container. For a 3-4 bedroom home with a fair number of items and furniture, we typically use a 40 ft container. And for larger homes with 4 or more bedrooms and a significant amount of items and furniture, we typically use a 40 ft HC (High Cube) container.
USP Relocations Thailand is a highly trusted international moving company based in Bangkok and Phuket.
While we offer comprehensive door-to-door services with a single point of contact, there are some countries where we do not have a physical presence. However, we have an extensive network of partners around the world, just like other relocation companies, to ensure that we can still provide our clients with top-quality services.
All of our partners are accredited by either IAM or FIDI-FAIM, ensuring that they meet the highest standards in the industry. They have been in business for decades, are well-known globally, and have received numerous accolades. Our quality assurance team works diligently to ensure that our partners meet our stringent standards for excellence.
So why choose USP Relocations (Phuket)?
We understand that choosing a company to handle your family's most cherished possessions can be a daunting task due to the many options available. Our hope is that the information we've provided thus far has convinced you that USP Relocations (Thailand) is the ideal choice for your next move to or from the Kingdom of Thailand.
USP Relocations is highly rated among international removal companies in Phuket, despite not being one of the largest companies in the field. What sets us apart from larger companies is our ability to offer professional and personable service at an affordable price.
Looking for a customized quote for our services?
We've made it easy for you! Simply click on the 'Request a Quotation' button below to access our online form. Fill out a few details about your project, and we'll send you a personalized quote straight to your email inbox. It's quick, easy, and hassle-free. Get started now!"